Forged Steel Floating Ball Valve Split Body Design
Design Feature
Specification
Product Tags
Product Description
Forged steel floating ball valve 2pcs body, F316 body RPTFE seat size 2IN class 150LBS RF full port lever operation, ASME B16.5, NACE MR0175, API 6D, API-607
Floating Ball valve series
QILONG has ranges of of floating ball valves in different types,materials and designation with good quality and effective cost for general shutoff pipelines. Floating ball type design is applicable to small size or low pressure ball valves,it has the forged or cast steel material form, valve body structure of 2 pcs or 3pcs. In comparison of trunnion ball valve, floating ball valve is always small size valves not bigger than 6 inch.
Forged steel floating ball valve has better body strength than the cast steel material, it has no casting defect in body, and the forged steel material is free style, can be better customize design. For some critical service,the forged steel material is better choice.
The quality of forged steel ball valve parts is higher than that of cast steel parts, it can withstand large impact forces, and its plasticity, toughness and other mechanical properties are also higher than those of steel castings, so all important machine parts should use forged steel ball valves.
Flange end floating ball valve pressure recommend size:
150LBS size 1/2IN~8IN, 300LBS size 1/2"~6IN
600LBS size 1/2 IN~3IN, 900~1500LBS size 1/2IN~2IN.
BALLVALVE: 10", 300LB, RF,
SPLITBODY, TRUNNION MOUNTED, FULL PORT, GEAR OPERATED, ENDS PER ASME B16.5, ASME B16.10 LONG, NACE MR0175, API 6D/ISO 14313 DESIGN, FIRE TESTED TO API-607, BODY: ASTM A105N, BALL: 316SS, STEM: ASTM A479 GRADE XM-19, TUNGSTEN CARBIDE COATED METAL SEATS, PTFE LIP SEALS/GRAPHITE SEAL MATERIAL, INCONEL X750 SPRING, MANUFACTURERS STANDARD VENT/DRAIN, ASTM A193 GRADE B7M BOLTS WITH ASTM A194 GRADE 2HM NUTS
Product Case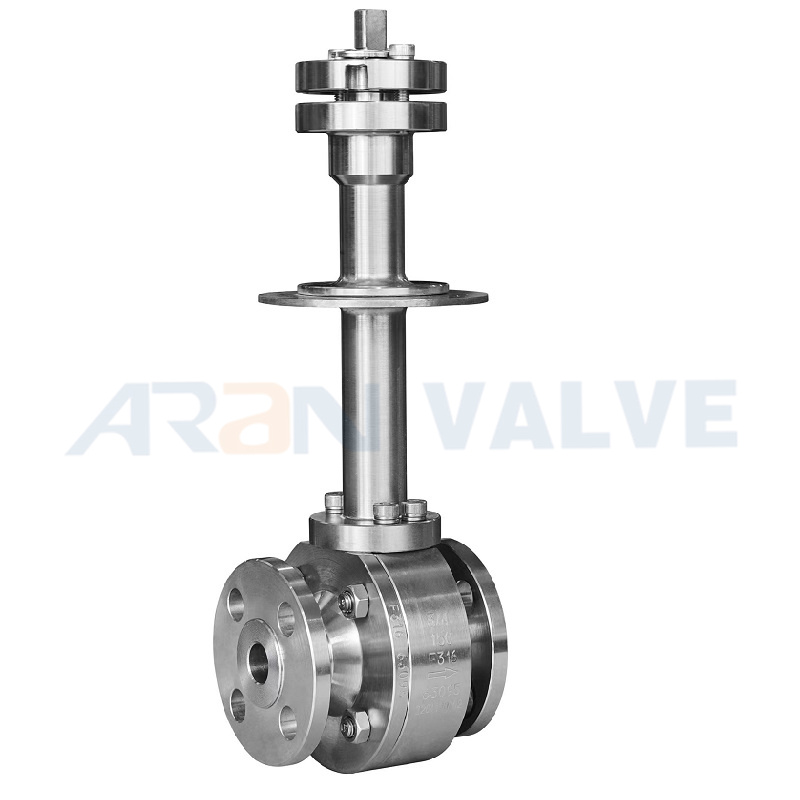 Cryogenic floating ball valve, split body, extend stem with water drill plate, A182 F316 body, F316 ball,RPTFE seat, size 3/4IN class 150LBS, RF ends ASME B16.5, lever operation, ASME B16.10   face to face.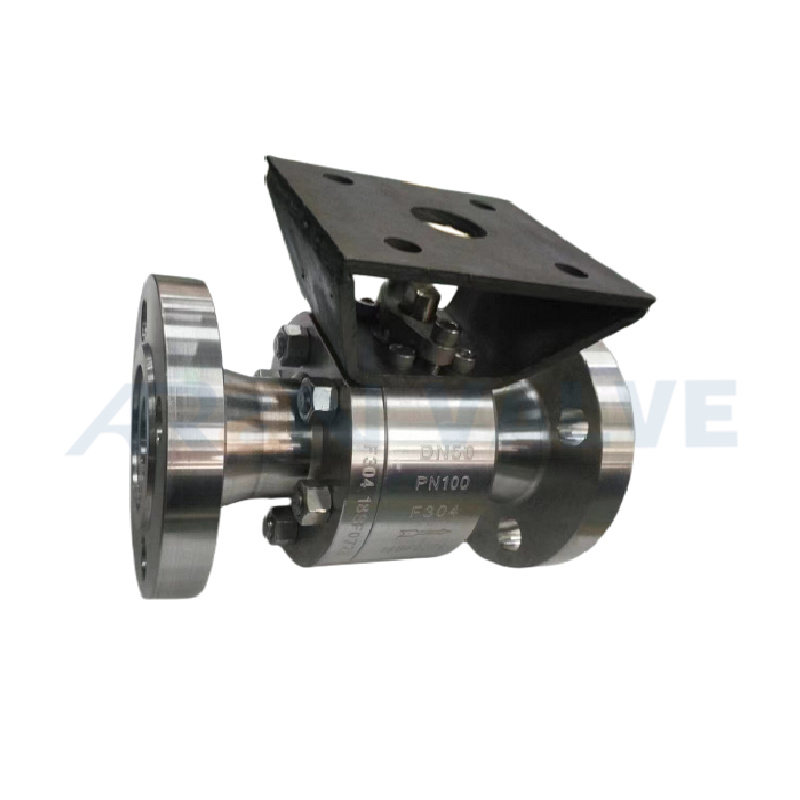 Forged steel floating ball valve with ISO 5210 top flange ready for pneumatic actuator A182 F304 body, DEVLON seat, DN50 PN100, GOST 33259 TYPE E flange ends, reduced port.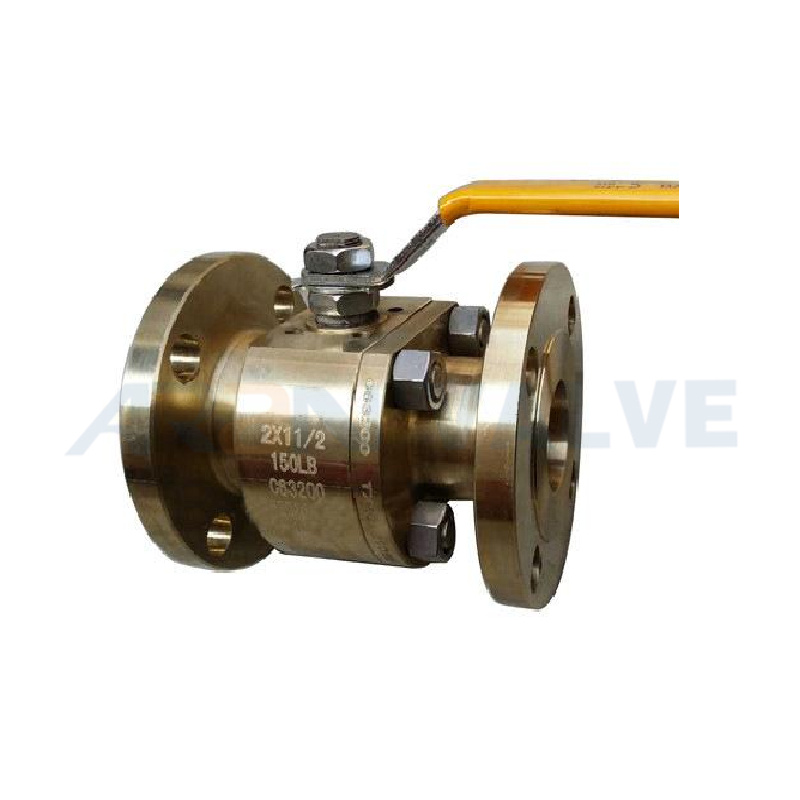 Bronze ball valve forged steel floating ball valve 2pcs body, C95800 NiAlBr body, F316 ball, RPTFE seat, bolt&nut B8M/8M, size 21/2IN class 150LBS RF ends, lever operation.
---
---
International code
API/ANSI/DIN/EN/GOST/GB
Size
NPS 1/2"~6" (50mm~150mm)
Pressure
ASME Class150~1500LBS (PN16~PN250)
End Connection
FLANGE RF/RTJ  ASME B16.5/EN1092-1/GOST 33259;
BUTT WELD BW ASME B16.25;
Material type:
Forged steel: carbon steel, alloy steel, stainless steel, duplex steel, bronze, Inconel, Hastelloy, Monel, Incoloy etc.
Material code
A105, LF2, F304/F304L, F316/F316L, 16MN, 20 ALLOY, F51, F91, C95800 ETC.
Design& MFG code
API 6D/ API 608/ASME B16.34/ISO17292/BS5351/ISO 14313
Face to Face
API6D, ASME B16.10, EN558, MFG
Test & Inspection
API 598, API 6D, ISO5208/ISO 5208/EN12266/GOST
Stem feature
Anti blow out proof
FIRE SAFE
API 607 /API 6FA
ANTI STATICS
API 608
Optional customize
NACE MR0175, MR0103, ISO 15156 compliance
ISO 5211 MOUNTING PAD
Limit Switch
Lock device
ISO 15848-1 2015 Low fugitive emission
ESDV service suitability
Bidirectional sealing to Zero leakage
Extend stem for cryogenic service
Non-destructive testing (NDT) to API 6D, ASME B16.34
Documents
EN 10204 3.1 Materials report
Pressure inspection report
Visual and dimensional control report
Product warranty report
Production operation manual
Third party inspection reports
Write your message here and send it to us