Segment Ball Valve Control V Type Ball Valve
Design Feature
Specification
Product Tags
Product Description
V Port ball valve is also called Segmented ball valve which has the ball V notch type designed and realizes body sealing in V type, very precise and sharp in flow control and shut off medium. It is very good choice for medium like fiber slurry or solid particles.
V port ball valve features:
The valve ready ISO 5211 mounting pad for actuators like pneumatic, electric, worm gear etc.
The body is one piece design less body leaks compared with slip body.
The ball is specially V port designed has strong cutting effect and tight sealing performance on the medium.
and can adjust the flow characteristics of the medium in equal proportions.
The V port ball valve allows precisely control medium.
V port ball valve has the Equal Percentage Flow Characteristic.
Different types of V port ball valve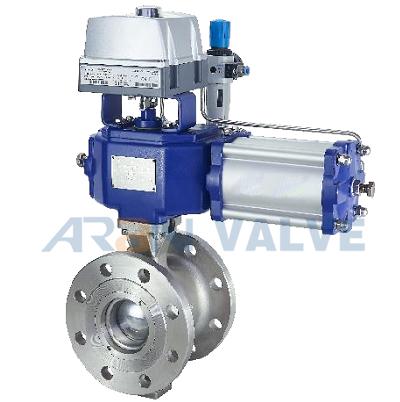 Control V type ball valve
Flange ends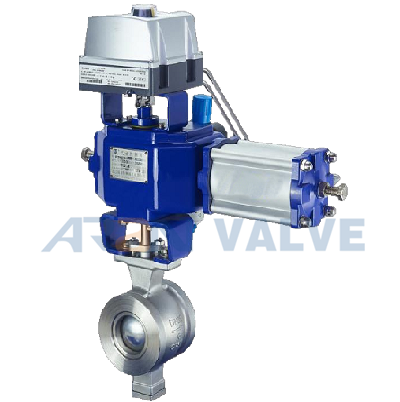 Segment ball valve
Wafer ends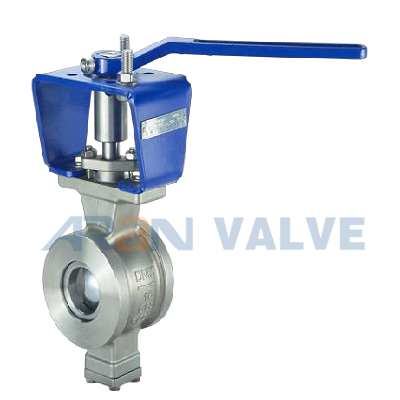 Lever operation with ISO top flange ready
---
Next:
---
Production Range
V Port Segment Ball Valves
Material type
Carbon steel/Stainless steel/Alloy steel/Special alloys etc.
Material code
WCB, LCB, CF8, CF8M, CF3, CF3M, A105, LF2, F304, F316, F304L, F316L
Seat type
Soft Seat  PTFE, RPTFE, DEVLON, PEEK
Metal seated Hard coating material like CRC/TCC/STL6/Ni60/STL
Size
NPS 1"~12" (25mm~300mm)
Pressure
ASME Class150~600LBS (PN16~PN64)
Operation
Manual, Worm Gearbox, Pneumatic actuator, Electric actuator, Hydraulic-electric actuator
Working Medium
WOG
Working temp.
Max 350℃
Production Standards
API/ANSI/ASME/EN/DIN/BS/GOST
Design& MFG code
API 608/API 6D/ISO17292/ ISO 14313/ASME B16.34/BS5351
Face to Face
ASME B16.10, EN558
End Connection
FLANGE RF/RTJ ASME B16.5/EN1092-1/GOST 33259
Test & Inspection
API 598, API 6D, ISO5208/ISO 5208/EN12266/GOST 9544
Basic design
FIRE SAFE
API 607
ANTI STATICS
API 608
Stem feature
Anti blow out proof
Ball type
Side entry
Floating ball type
one way sealing
Trunnion ball type
one way sealing
Bore type
V port
Bonnet Construction
Integral one piece body
Optional customize
NACE MR0175, MR0103, ISO 15156 compliance
ISO 5211 MOUNTING PAD
Limit Switch
Lock device
ESDV service suitability
Documents
Document on delivery
EN 10204 3.1 MTR Material test report
Pressure inspection report
Visual and dimension control report
Product warranty
Valve operation manual
Product of origin
Write your message here and send it to us