API 6D Top Entry Ball Valve Forged / Cast Steel Material
Design Feature
Specification
Product Tags
QILONG top entry trunnion ball are manufactured in forged or cast material in high performance and manufactured to international standards like API 6D, API 6A, ASME B16.34 and customer specific requirements on request.
Top-entry ball valves are easy to operate and maintain, simplifying in-line disassembly for trim inspection or repair, even when space is restrictive and requires limited maintenance.
The top entry ball valves also have excellent corrosion resistance and excellent sealing performance at high and low pressures.
The top entry ball valves can be applied for a wide variety of applications in the oil & gas, petrochemical, mining, and power industries when high quality, reliable valves are required.
The top entry ball will be produced in cast or forged steel material form acc. to valve pressure class and service media critical or not, we also produce the cryogenic service top entry ball valve by different medium and low temperature service.
Top Entry Ball Valves Production Range:
Material type Forged steel or Cast steel
carbon steel, LTCS, alloy steel, stainless steel, duplex steel, bronze, Inconel, Hastelloy, Monel, Incoloy etc.
Material code WCB, LCB, CF8, CF8M, CF3, CF3M, A105, LF2, F304, F316, F304L, F316L
Ball type Top Entry Ball
Seat type Soft Seat (RPTFE, DEVLON, PEEK etc.) Customized Metal Seat available
Size        NPS 2"~24" (50mm~600mm)
Pressure ASME Class150~2500LBS (PN16~PN420)
Operation Manual, Worm Gearbox, Pneumatic actuator, Electric actuator, Hydraulic-electric actuator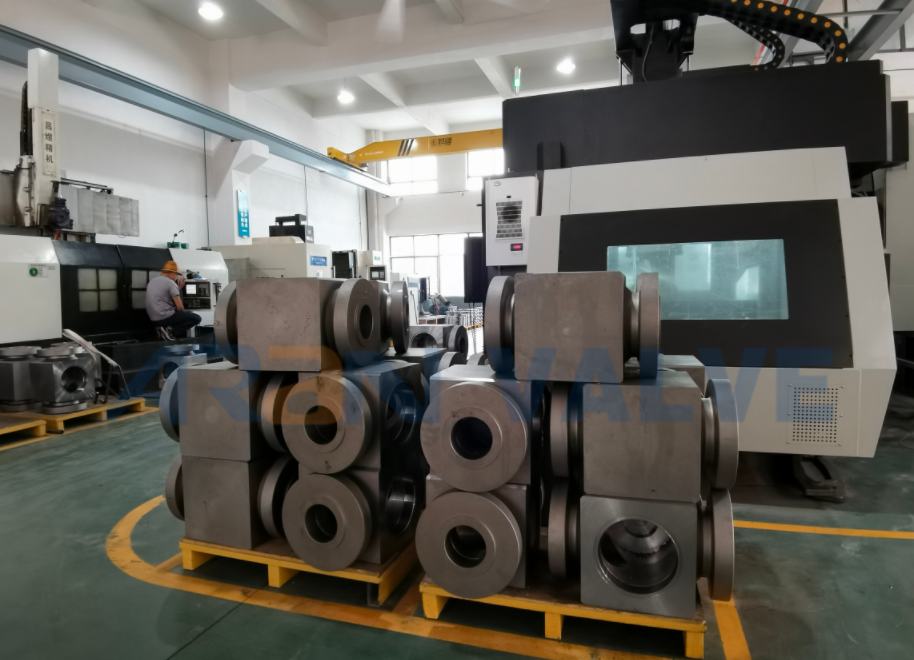 QILONG covers ranges of CNC machines, and all parts are machined by CNC lathes and machining centers, which ensure the shape and position tolerance and accuracy of the parts, with all CNC controls the valve tests and valve performance are improved tremendously.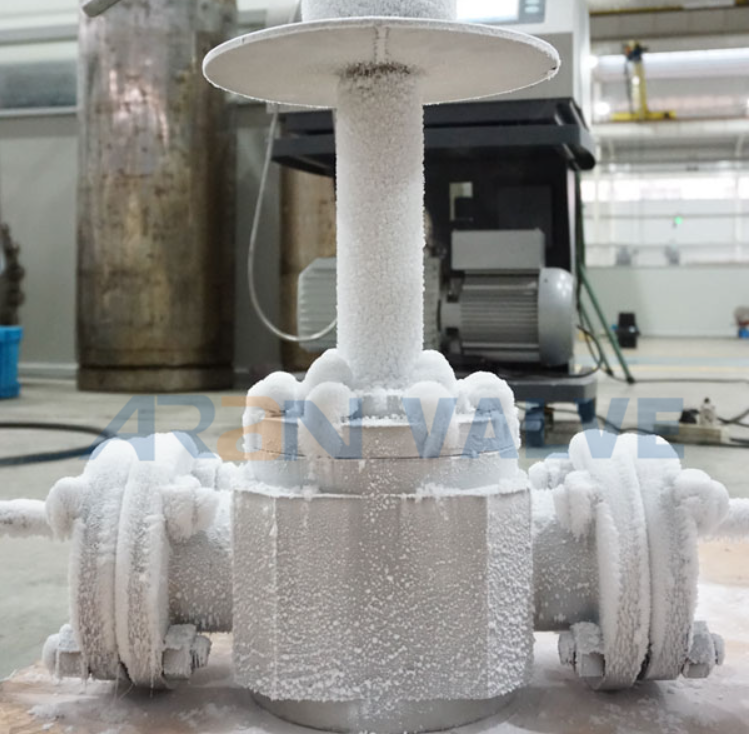 The top entry ball valve forged material is in integrated forgings, which is more stable and reliable mechanically than casting under severe medium working conditions.
The top entry ball valve can also be produced in cryogenic specific for application in LNG and liquid nitrogen service.
With extended bonnet design, service low temperature -196°C. QILONG produce valve in live-load graphite API 622 and soft seat valve lip-seal sealing API 624 fugitive emission compliance.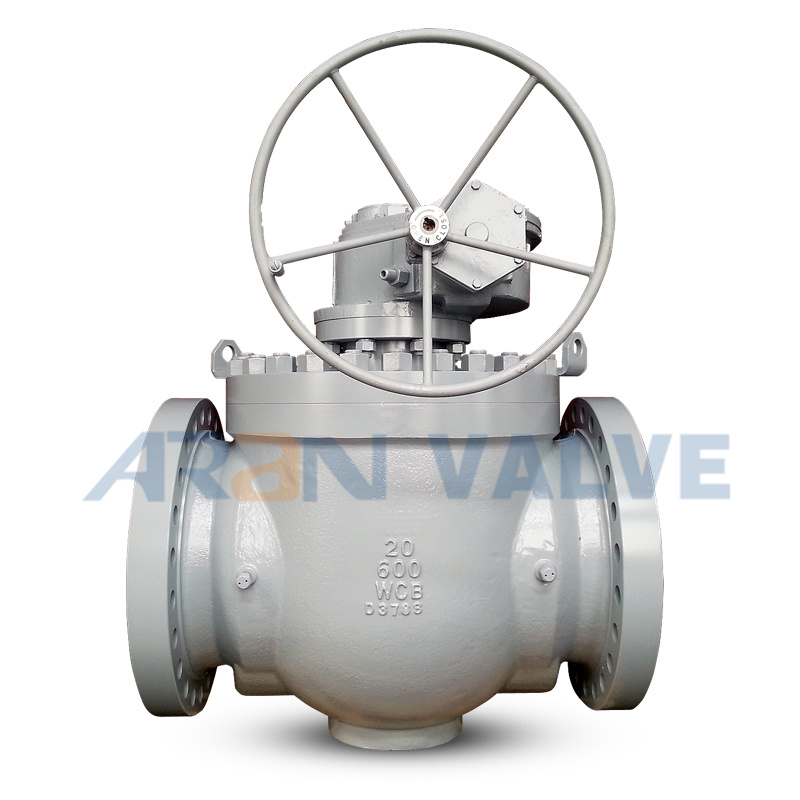 Top entry ball valve API6D
Class ANSI 600LBS RF size 20IN
Cast steel material WCB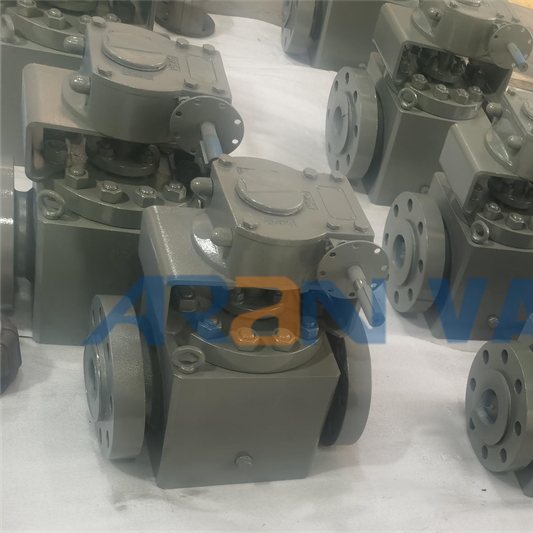 Top entry ball valve API 6D
Class ANSI 900LBS size 4IN
Forged steel material A105
---
---
Production Range
Top Entry Ball Valves
Material type
Forged steel or Cast steel:
carbon steel,LTCS, alloy steel, stainless steel, duplex steel,bronze, Inconel,Hastelloy,Monel, Incoloy etc.
Material code
WCB, LCB, CF8, CF8M, CF3, CF3M, A105, LF2, F304, F316, F304L, F316L
Ball type
Top Entry Ball
Seat type
Soft Seat (RPTFE,DEVLON,PEEK etc.) Customized Metal Seat available
Size
NPS 2"~24" (50mm~600mm)
Pressure
ASME Class150~2500LBS (PN16~PN420)
Operation
Manual, Worm Gearbox, Pneumatic actuator, Electric actuator,Hydraulic-electric actuator
Working Medium
WOG
Working temp.
Max 340℃, Low Temperature: -196℃~-100℃
Production Standards
API/ANSI/ASME/EN/DIN/BS/GOST
Design& MFG code
API 608/API 6D/ISO17292/ ISO 14313/ASME B16.34/BS5351
Face to Face
ASME B16.10,EN558,API6D
End Connection
FLANGE RF/RTJ ASME B16.5/EN1092-1/GOST 33259 ;
Test & Inspection
API 598, API 6D,ISO5208/ISO 5208/EN12266/GOST 9544
Basic design
FIRE SAFE
API 607
ANTI STATICS
API 608
Stem feature
Anti blow out proof
Ball type
Top entry
Floating ball  type
one way sealing or bidirectional sealing
Trunnion ball type
Double bleed and block
Bore type
Full bore or Reduced Bore
Bonnet Construction
Bolted bonnet or full welded bonnet
Optional customize
NACE MR0175, MR0103, ISO 15156  compliance
ISO 5211 MOUNTING PAD Bare-shaft
Limit Switch
Lock device
ESDV service suitability
Bidirectional sealing to Zero leakage
Extend stem for cryogenic service
Non-destructive testing (NDT) to API 6D, ASME B16.34
Documents
Documents on delivery
EN 10204 3.1  MTR Material  test report
Pressure inspection report
Visual and dimension control report
Product warranty
Valve operation manual
Product of origin
Write your message here and send it to us