ANSI Trunnion Ball Valve 2pcs or 3pcs Body Design Gearbox Operation
Design Feature
Specification
Product Tags
Product Description
ANSI Trunnion Ball Valve, three piece trunnion mounted ball valve, size 56in, class 600lbs RF, 3pc bolted bonnet body design, body low carbon steel LCB and ball F304, stem 17-4Ph, seat DEVLON,gearbox operation.
QL manufacture Trunnion Ball Valves are available in an extensive range of designs, materials, sizes and pressure classes and are in full conformance with international production standards ANSI, ASME B16.34,API 6D, ISO17292,GOST, specifications etc. The API 6D standard ball valve is most prevail in all industry standards,for the API standard is the highest valve standard in all kind of industrial application. Even some times the valves end connection will be changed in DIN/GOST/GB, the valve design will follow the API standard as the higher quality level.
The valve according to valve size and pressure, engineer will decide the valve design the valve is 2pcs or 3pcs body . The body material forged or cast steel form will be determined by customer needs. For higher pressure class and big size the forged steel material will be better in NDE performance than cast material form. But the valve cost of the cast material maybe comparable cheaper than forged steel.
Forged steel material form valve has assured material good quality in body strengths and no internal defects, good surface looking, compared with cast material form, the valve castings process may has the risk for the body defects like internal scar or sand holes, the valve surface maybe not so good smooth, and the RT process of NDE must be applied for the body shell strength for the high pressure class 600LBS and above . NDE cost like RT is quite expensive and in case of failure will be time consuming, the valve forged steel material can pass the RT 100%, so the usual practice is just need do simple UT test of NDE.
The valves used in key critical pipeline, the forged steel material will be the first choice. QL sales engineer will consider customers valve application and valve cost select the most suitable valve for satisfaction.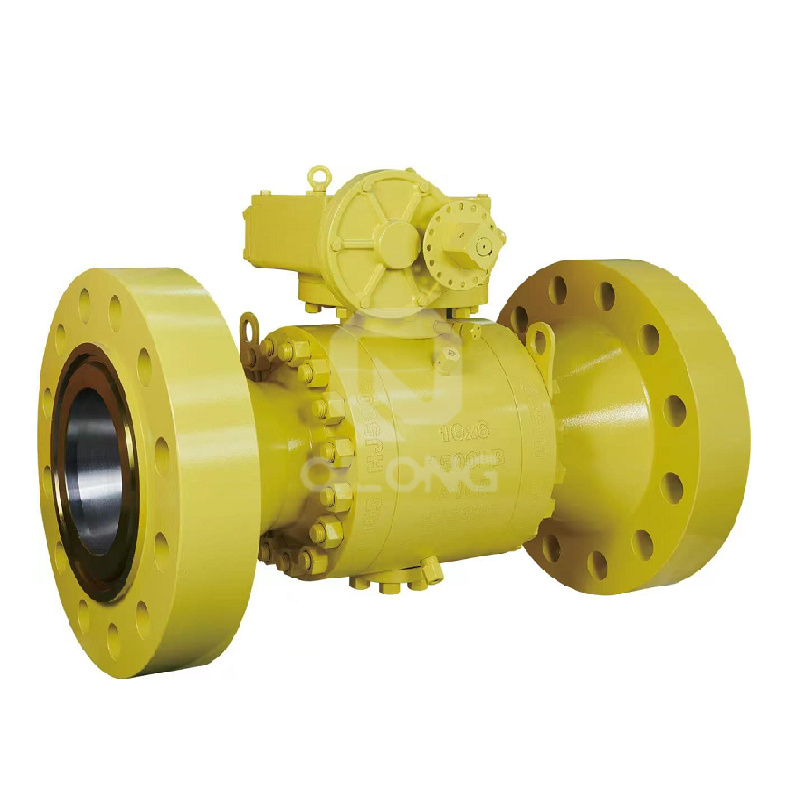 FIG. 3pcs forged steel ball valve trunnion mounted (reduced bore)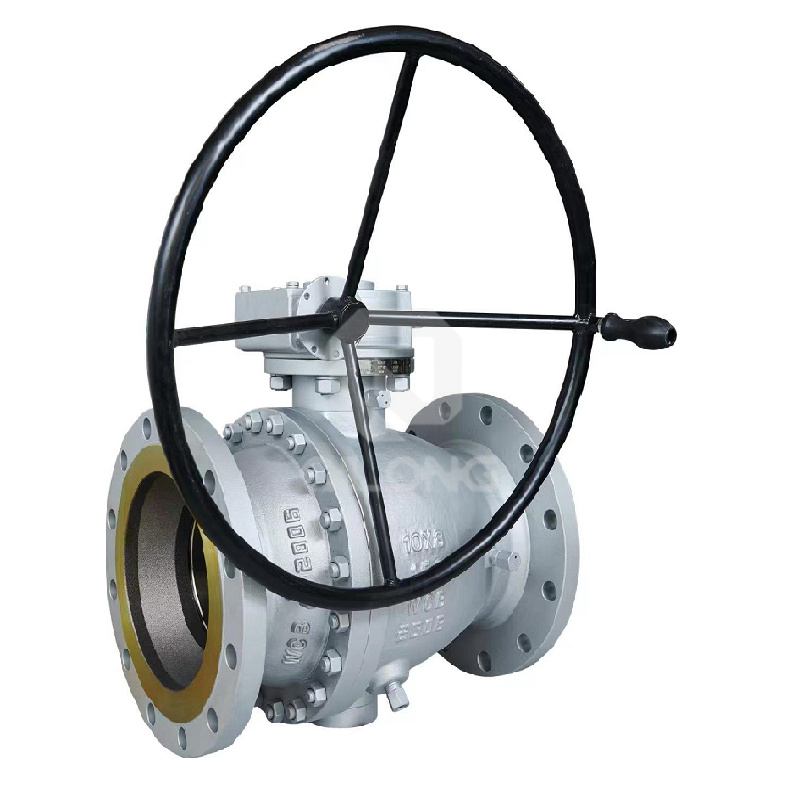 FIG. 2pcs cast steel ball valve trunnion mounted (reduced bore)
QL BALL VALVE MAIN MATERIAL LIST

BODY MATERIAL CAST & FORGED

BALL/STEM

SEAT

A216 WCB/A216 WCC&A182 A105/A105N

A105+ENP/410

PTFE

RPTFE DEVLON

PEEK

NYLON

PPL

Metal Seated

A352 LCB/A352 LCC& A182 LF2/LF3

LF2+ENP/17-4PH

A351 CF8  A182 F304

F304/F304

A351 CF8M A182 F316

F316/F316

A351 CF3 A182 F304L

F304L/F304L

A351 CF3M A182 F316L

F316L/XM-19

Super Duplex A995  4A CD3MN A182 F51

F51/A479 S31803

Super Duplex A995 5A CE3MN  A182 F53

F53/A479 S31803

Super Duplex A995 6A CD3MWCUN A182 F55

F55/A479 S31803

A351 CK3MCuN, 904L

F904L/904L

C95800,CA95500

F316/F316L

Alloy-20 A351 CN7M,INCOLOY 800

Alloy-20 B473 N08020

Alloy-C276 A494 CW-12MW

Alloy-C276 B574 N10276

Alloy-C22 A494 CX-2MW

Alloy-C22 B574 N06022
---
---
Specific
Production Range
Trunnion Ball Valves
Size
NPS 2"~24" (50mm~600mm)
Pressure
ASME Class150~2500LBS (PN16~PN420)
Operation
Manual, Worm Gearbox, Pneumatic actuator, Electric actuator, Hydraulic-electric actuator
Working Medium
WOG
Production Standards
API/ANSI/ASME
Body
Side entry 2pcs or 3pcs full weld or bolted body
Seat design type
Double block and bleed single piston seat as standard
Ball type
Trunnion mounted ball
Sealant injection
Stem and Seats  sealant injection for soft seat,N/A for metal seat.
Material type
Forged steel or Cast steel: carbon steel, LTCS, alloy steel, stainless steel, duplex steel, bronze, Inconel, Hastelloy, Monel, Incoloy etc.
Material code
WCB/A105, LCB/LF2, CF8/F304, CF8M/F316, CF3/F304L, CF3M/F316L,C95800, 4A/CD3MN/F51, Inconel 625, Monel 400/CW12MW, etc
Soft seat material
Soft seat: PTFE/RPTFE/DELVON/PEEK/PPL
Metal seat material
Metal seated: Hard coating material like CRC/TCC/STL/Ni60
Design& MFG code
API 608/API 6D/ISO17292/ ISO 14313/ASME B16.34/BS5351
Face to Face
ASME B16.10,EN558, ISO5752
End Connection
FLANGE RF/RTJ ASME B16.5; BUTT WELD BW ASME B16.25
Test & Inspection
API 598, API 6D, ISO5208/ISO 5208
Basic design
FIRE SAFE
API 607 /API 6FA
ANTI STATICS
API 608
Stem feature
Anti blow out proof
Ball type
Side entry
Bore type
Full bore or Reduced Bore
Bonnet Construction
Bolted bonnet or full welded bonnet
Optional customize
NACE MR0175, MR0103, ISO 15156 compliance
ISO 5211 MOUNTING PAD Bare-shaft
Limit Switch
Lock device
ESDV service suitability
Bidirectional sealing to Zero leakage
Extend stem for cryogenic service
Non-destructive testing (NDT) to API 6D, ASME B16.34
Documents
EN 10204 3.1  MTR Material  test report
Pressure inspection report
Visual and dimension control report
Product warranty report
Valve operation manual
Product of origin
Write your message here and send it to us